Job Description and Benefits
Teen Coaches are part of a team responsible for the delivery of a high-quality, school-holiday, Kings Camps experience, ensuring children aged 5 to 17 are active, having fun and learning together.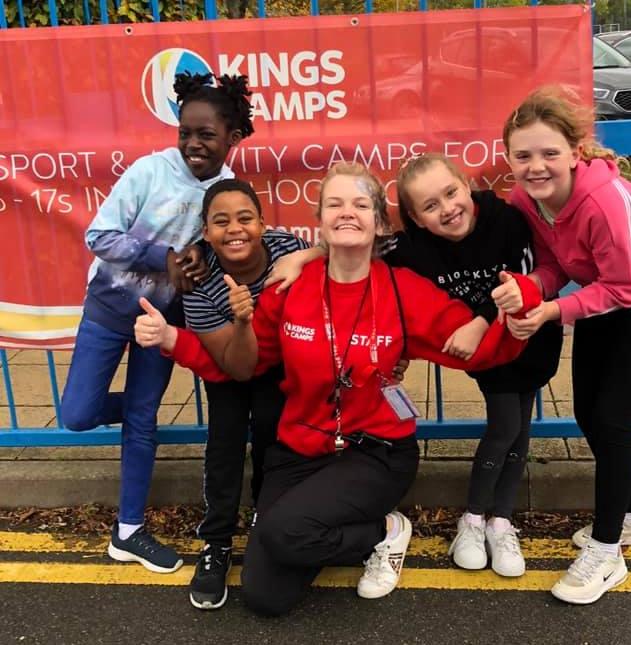 About the Role
Reporting to a Site Manager, Teen Coaches are specifically responsible for up to 20 12-14s, leading them in a range of activity sessions as part of our award-winning Multi-Active Programme. Activities include regular sports such as football, tennis and badminton, active games and team building activities. Activity sessions typically last between 30 – 60 minutes.
We promote Active-Coaching – high-energy, fun and inclusive activity sessions that get every child active and having fun.
Person Specification (Ideal but with some flexibility)
Availability between 8am-6pm, Monday to Friday, during the school holidays, for the duration of shorter seasons, and a minimum of 3 consecutive weeks during summer season. There are also shorter hours and week opportunities and there's some flexibility around work or study commitments.
At least 6 months' experience working with 11-17 year old's
At least 3 months' experience coaching a sport or active games
Level 2 or higher qualification in:
Secondary Teaching
Sports Coaching
Physical Education
Paediatric First Aid (training opportunities are also available)
Vibrant, resilient, team player
Flexible and adaptable
Benefits
Working at Kings Camps during the holidays offer you more than just a job, the benefits listed below will last you throughout your career.
Weekly pay rate: £370 to £515 per week (depending upon experience)
High quality, enjoyable and worthwhile experience
Career development and the potential of regular employment with Kings (we always promote from within!)
Working in an experienced staff team of coaches and managers who provide a strong support network
Bi-weekly personal evaluation directly from your Site Manager
Delivering market-leading activity programmes with a great range of sports and activities
Excellent locations – some of the best university and schools in the UK
Excellent training – market-leading online and on-site training covering customer care, child protection, child supervision, child welfare and behaviour, health and safety, sports coaching techniques and creative and dynamic session development.
The opportunity to help make a difference in the lives of children from all backgrounds.
Location and Times
We have exceptional facilities in great locations, as far North as Aberdeen and down south as far as Plymouth.
Locations: Over 50 Schools and Universities, covering England, Scotland and Wales
Dates: Easter, Summer and Half Term School Holidays.
Click here for a list of locations and dates
You'll need to be available between 8am-6pm, Monday to Friday, during the school holidays.
We're committed to safer recruitment
Safer recruitment is central to the way we work and all staff and volunteers are expected to share our commitment to safeguarding. To create an environment where young people feel safe and can thrive, our staff selection process includes:
A video interview (approx 40 mins) which covers suitability, experience and skills
Seeking at least 2 professional references
An enhanced disclosure with barred list check (or equivalent for Scottish Residents)
Ongoing training and performance evaluations with structured support from your Manager
Find your perfect role!
Roles Available at Kings Camps