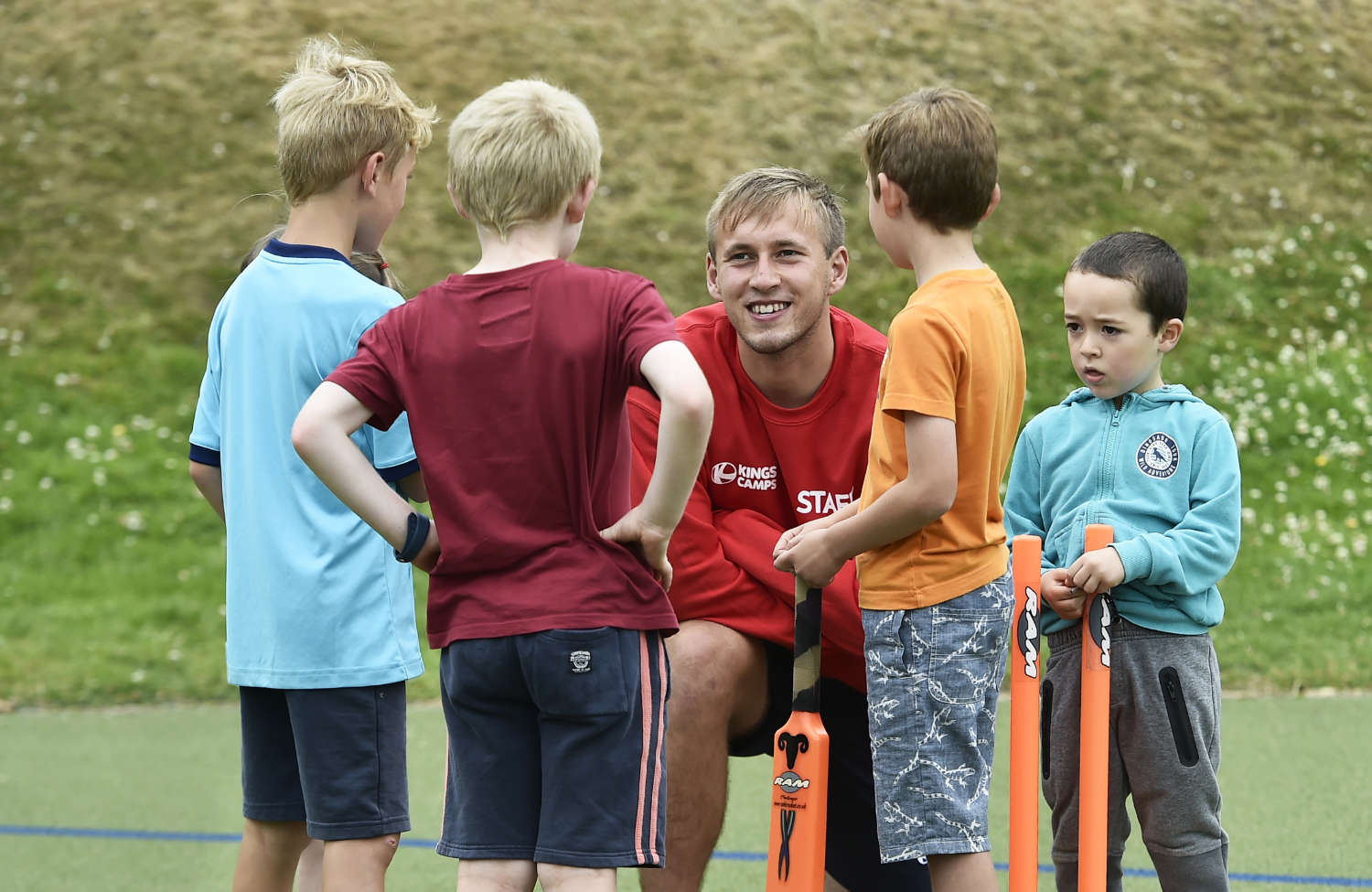 A global pandemic. A national lockdown. School closures. Upheaval for thousands of workers.
At Kings Camps, we knew it was important to keep children active, having fun and learning together but as the pandemic took hold in March 2020, that seemed impossible.
With the UK Government closing schools and nurseries for all children but those of essential workers, we saw parents and carers trying to juggle the 'new normal' of working from home and home schooling whilst trying to keep some resemblance to every-day life. This was of course, all made much harder by the restrictions put in place and the uncertainty we were all suddenly facing.
Overnight, everything changed. The closure of schools, although at first maybe felt like fun, soon started to take its toll on both parents and children.
Reduction in level of activity
The level of activity for children in particular, reduced significantly. The school day naturally involved a lot more movement than being at home prescribed – going out at break times, structured PE lessons and making their way to and from school as well as walking from one class to another all played a part in the activity levels of school aged children, replaced by worksheets and online learning. Not forgetting extra curricular activities stopped too.
This change of the daily routine soon started to impact children's health and wellbeing, as well as that of others in the home.
Whilst for many, activity as a family increased (due to the wider restrictions and the allowance of one form of outdoor exercise each day) the overall length of active time was reduced.
Youth Sport Trust released a paper showing that although many children were still participating in some form of physical activity, the length of time participating in sport or activity was significantly reduced. The Chief Medical Officer's guidelines of 60 minutes or more a day were  only being hit by 19% of those surveyed under the age of 16. A further 43% were doing less than half an hour and worryingly 7% were doing nothing. (source: https://www.youthsporttrust.org/evidence-paper-impact-covid-19-restrictions-children-and-young-people)
The Kings Active Foundation exist to get children active, having fun and learning together and we believe that sport and activity play a vital role in the well-being and development of children. During this time, with all restrictions in place, we wanted to find a way in which we could support families.
Supporting key workers
With our Easter programmes cancelled, our focus shifted to supporting key workers (those in Healthcare, Education and  Childcare and Key Services). These workers were essential for the continuation of public services and with limited access to childcare, organised or informal through friends or family during the school holiday – our attention turned to providing a solution.
To meet expectations and COVID-guidelines, our key-worker service included increased hygiene, contactless registration for parents, lower child numbers, and fixed child groups.  But we remained determined to ensure children had a fantastic, active experience and we're thankful that we were able to achieve the right balance of safety and enjoyment.
Our attention turned to summer
Following the Easter key workers camp, our attention then turned to the summer holidays. Concern  for the physical and mental wellbeing of children was thankfully being recognised by government and childcare services could resume for all. But this of course raised questions:
How could we run our activities safely?
Would staff want to work?
Would our venues be happy for us to operate there?
Did parents want the service?
How would children engage and socialise after months of being at home?
We needn't have worried.
We quickly reviewed all the necessities for ensuring safety and compliance in line with the government guidance ensuring we could offer safe and secure camps. Adjustments needed to be made, development to our training and policies – but it was possible!
Staff wanted work. They needed to work. They were happy to work. They, as much as children needed the sense of normality.
We have great partnerships with our venues and so many were happy to be involved in providing a much needed service.
Silly question. Yes! After months of being together at home, parents needed their children at camp as much as the children did.
Very well! Children are amazingly resilient and thrived in an environment outside of home.
This was mirrored in the feedback we received from the summer.
"The children just loved being out and playing with other children. Because of the pandemic, a lot of the summer activities we would have done and places we would have visited, we haven't been able to do – so, Kings Camp has been a life saver!"
Through hard work and perseverance, we've been able to run camps during the summer and October holidays which have been gratefully received by both parents and children. As we know, being active not only impacts physical wellbeing, but mental health too.
There's a reason we've been operating successful sports and activity camps for almost 30 years: experience, knowledge and the flexibility to adjust to this ever-changing landscape we see before us.
The future
Although our capacities were severely hit by restrictions, we still managed to provide over 5000 children attending our camps in 2020, our mission has never been clearer 'Get children active, having fun and learning together'. We're looking ahead to 2021: our plans allow for things to be a little different still, but we're expecting to welcome children back at many more locations next year.