Supporting families through funded places
Our Commitment
Each year we provide hundreds of Supporting Families places on our camps. We receive applications from the families themselves, support workers, schools, pastoral care, charities and many other support services.
The cost of a camp place is subsidised between 25% and 90%, based on individual circumstances. We offer one week at a subsidised rate per season (half-terms, Easter and Summer holidays).
The subsidy level is awarded by our Supporting Families panel, which is led by our membership team and made up of employees from all different backgrounds and roles at our head office.
Apply for a Supporting Families place
All applications must be received 3 weeks prior to the start of the season you're applying for (please note for the summer season it is 4 weeks prior).  This allows us time to assess the application and notify families if they're application is successful.
We ask that you add all the seasons and dates that you are wanting to avoid having to re-apply through a new application. We can only offer a total of 1 week per season and a maximum of 3 weeks per year.
Seasonal application deadlines
February – 23rd January 2023
Easter – 13th March 2023
Spring Bank – 8th May 2023
Summer (Scotland) – 5th June 2023
Summer (England & Wales) – 26th June 2023
October – 18th September 2023
How your money makes a difference
Since 1991, we've provided assisted places to more than 10,000 children and families in a range of difficult circumstances.
We establish partnerships with local schools, hospices, palliative care units, social workers and community support workers to ensure that our Supporting Families places are awarded to families and children who are in real need.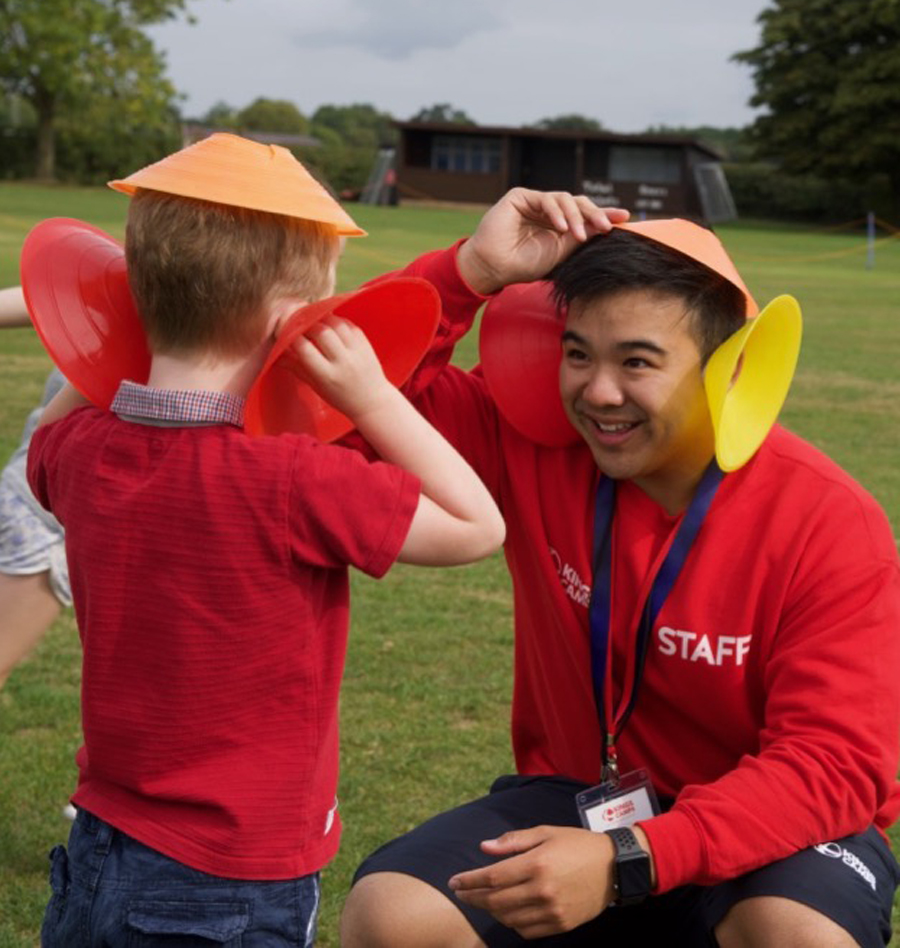 Georgia's Story
Georgia is one of a family of 5 children who live alone with their mother who has been diagnosed terminally ill with cancer. In 2009 Georgia and her siblings were given the opportunity to attend Kings Camps through the Supporting Families programme and the experience transformed their summer holidays.
Georgia and her siblings had lots of fun on the activity camps and the experience enhanced their self esteem, gave them the confidence boost they needed and respite from their worries and stressful life. Her Mum was also able to relax knowing that her children were well cared for during the summer holidays.
Sadly Georgia's mum died and the family are now being cared for by their elder sister, Amy aged 22. Through the Supporting Families programme, Georgia and her family are hoping to return to Kings Camps and catch up with the friends they made last year, and give their elder sister the respite she deserves.
Our safeguarding promise
The Kings Active Foundation is committed to safeguarding and promoting the welfare of children and young people. Safer recruitment is central to the way we work and all staff and volunteers are expected to share our commitment to safeguarding, always creating an environment where young people feel safe and can thrive. Read more