The Kings Factor – Energy, Inspiration & Dedication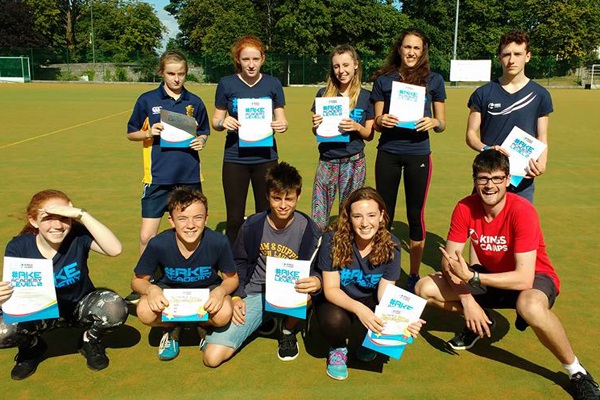 Will's Story
"I think children enjoy returning to Kings Camps because of the enthusiasm, originality and fun we apply to our coaching. We have access to some of the best facilities in the UK and offer a well balanced, yet jam packed sports programme which develop children physically, mentally and socially.
My favourite memory is when we battled parents, children and venue staff at Tug of War at our unforgettable Lakenheath Camp. The result is irrelevant. What was important is the bond we built with not only the children, but parents as well.
I have been working with children for 5 years as a primary school teacher and dedicate my school holidays to helping to inspire children on Kings Camps. It's hugely rewarding and the sense of community within the company is what motivates me to keep returning every year."
Laura's Story
"I began working for Kings Camps as a coach in 2013. Over the past 5 years have worked on 17 camps in Sheffield, Bakewell, Birmingham and Aberdeen and have never looked back.
Kings Camps is a brilliant environment for the development of confidence. It is incredibly rewarding to witness the difference between the quiet and shy child arriving on their first day and leaving at the end of the week as a much more self assured person.
The best thing is the hundreds of children that we are able to work with and inspire on each camp. With a mixture of competitive sports and funny games and challenges, Kings Camps is brilliant for child development and as coaches we enjoy playing a part in this."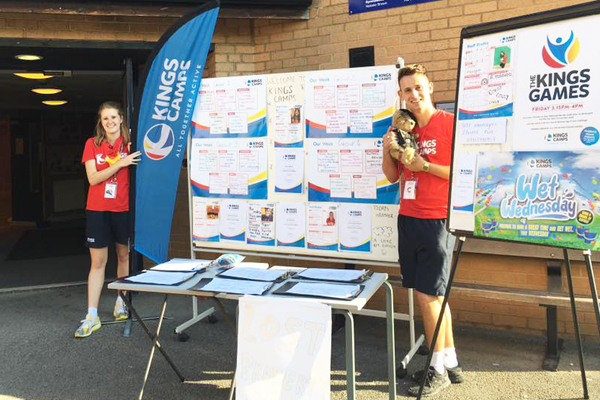 Grace's Story
"What I love the most about working on camp are the people you share the journey with. Knowing you're working alongside people that share the same passion is such an amazing feeling.
No day is ever the same. I will be teaching throwing and catching skills to the youngest children on camp in the morning and will be part of a very competitive rounder's tournament with our oldest children by mid-afternoon.
It's very rare that we will do the same sport more than once within a week and because group sizes are quite small, it means that each child can get the most out of the session and we get chance to develop each child's skills individually."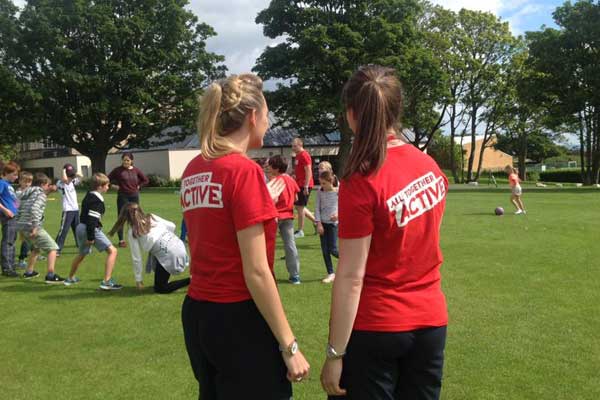 Lucy's Story
"Having always wanting to work with children, I needed to gain experience with kids before joining university. Within 2 seasons I was major part of an amazing team
I've worked with the most inspiring staff, who have shaped everything I am! By being on camp I was given the opportunity to travel to over 25 countries, representing this amazing brand.
Inspiring others to achieve their potential is hugely rewarding. It's been a privilege to give back to so many, as it was Kings who helped me reach the potential as a teacher, which is the role I am in now and makes to proud to continue to develop children every day."
Inspired by our coaches stories?
Do you have The Kings Factor? Do you want to work with people just like Will, Laura, Grace and Lucy?
To apply to work for us, click here and complete your profile today.